1st Isham & Orlingbury Scout Group
Meet on Wednesday in term time
Scouts, ages 10.5 – 14. Meet 7.30 – 9pm – Isham Village Hall
Contact Sandra on [email protected], [email protected] or [email protected]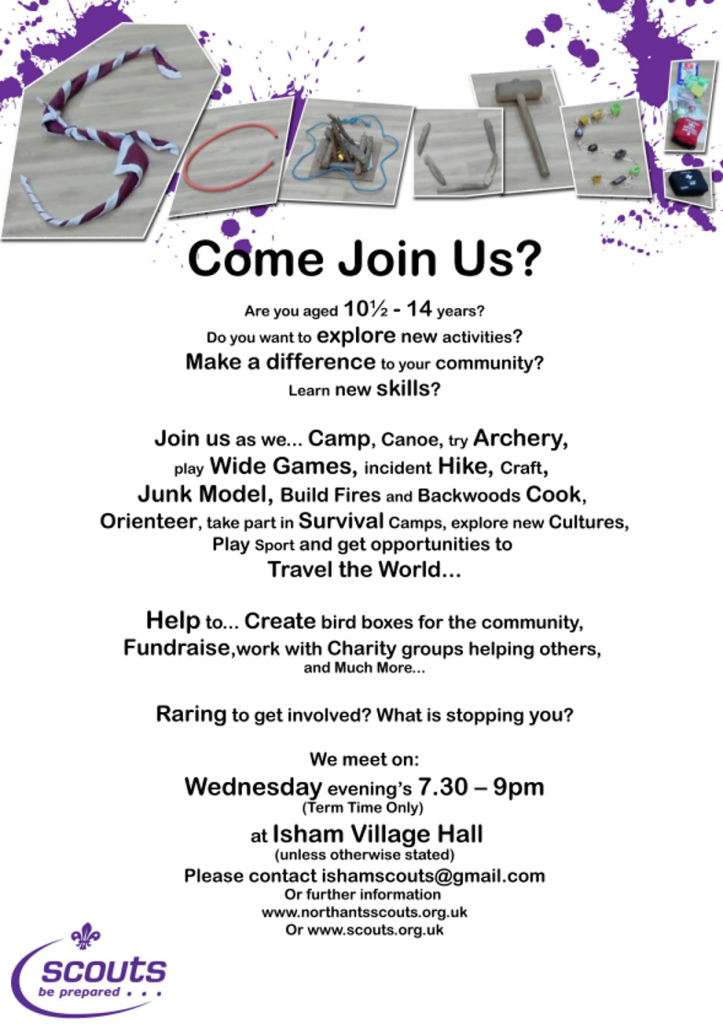 10th Kettering Scout Group  
Meet on Tuesday evenings at Fuller Baptist Church Halls (next to Boots in Kettering town centre)
Beavers, ages 6 to 8. Meet 6pm to 7.15pm
Cubs, ages 8 to 10.5. Meet 6.30pm to 8pm
Scouts, ages 10.5 to 14. Meet 7.30pm to 9pm.
All sections accept boys and girls.
For further information on any of the three sections, please contact Stuart Farrell on 01536 791 334 or [email protected]
For a list of all upcoming scout events, visit our interactive local events calendar by clicking the button below.