Bible Apps … whatever next!!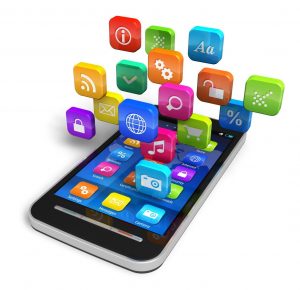 You can get apps for so many things these days – I listen to Radio 4 on one regularly either on my iPad or on my iPhone if I'm walking around doing mundane things! But did you know you could get Bible Apps too? I have YouVersion from bible.com on my phone so I don't have to carry a heavy bible to conferences – it has reading plans too – and it was free. Other free Apps described in Christianity magazine are as follows:
Bible Gateway – lots of different bible translations available on this
Neu Bible – bible text that's easy to read and distraction free
Ap beible – easy to use with limited internet access
She Reads Truth/He Reads Truth – reading plans in manageable lengths with beautiful text and imagery.
Bible Memory: Remember Me – audio and word puzzles to help you learn scripture (costs £2.29 for iOS)
Bible in One Year (BiOY) has daily readings plus a reflection – if you don't have a smartphone you can receive a daily email from bibleinoneyear.org
For a few £s only you can get NIV Audio Bible: read by David Suchet (hodderbibles.co.uk)
And there are free Apps for children:
The Bible for Kids – enjoyed by the grandchildren of myself and Carolynne.
Bible Bedtime – colourful cartoon bible stories
Incredible Islands – links to online games and activities – could be useful for family services
Guardians of Ancora – immersive, interactive experiences of bible stories for 8-11yrs.
David vs Goliath – A Righteous Tale – child friendly retelling suitable for 7-11yrs. With activities and mini games (in App purchases £2.29)
Bible Buddies – move characters around on-screen, record voiceovers, finished video can be played back or downloaded onto the camera roll. polishedplay.com.
It's a new world! Why not explore it! May is a new world too – my favourite month – I hope you all enjoy it too!
Mary